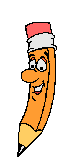 nanie dtag oleh
Dear Dinda Dya.
....
nanie
WAJIB
solan solan2 nieee..
B. BIRTHDAY = 30 0ctber 1989
D. DRINK YOU HAD LAST = soya
E. EASIEST PERSON TO TALK = diri sendiri
F. FAVOURITE SONG AT THE MOMENT =
H. HOMETOWN = selangor
I. IN LOVE WITH =
Allah, Rasulullah.family.myhubby
J. JUNGGLE =errkkk seramm kot
L. LONGGEST CAR RIDE = perak to kl,kl 2 melaka
M. MILKSHAKE FLAVOUR =
Chocolate
N. NUMBER OF SIBLING = 4
O. ONE WISH = nk bjye n balas jasa parentsku
P.
PERSON YOU CALLED LAST
= hafiz
Q. QUESTION = bape lame tok wat solan niee???
R. REASON TO SMILE = look cutee, ngeeh
S. SONG YOU LAST HEARD = bad romance
T. TIME YOU WAKE UP =
6 8 0r 10 am
U. UNDERWEAR COLOUR = hahaahha mcm2 ade
W. WORST HABIT = on9
Y. YOYOS ARE = stupid
Z. ZODIAC SIGN = scorpio
pergghhhhh nk tag 25 org woooo....
---
waahhh!!nampak cam dah hilang stress ye lepas bace entri nie.
---